Hearing Aids & Ongoing Care Products in Port Orange, FL
Affordable Hearing Centers carries many well-known brands of hearing aid products to meet your needs.
Unitron Connect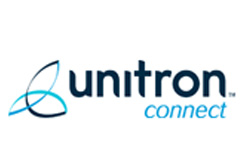 Unitron Connect has been developing hearing aids for nearly 50 years. The Moxi² comes in three fresh styles with four levels of technology and a unique mix of features. This product makes speech clearer and music sound more detailed. Moxi² works in the background, automatically adjusting settings so you don't have to. It has three discreet styles, so we're confident you'll find one to suit your needs.
Quantam² also makes speech and music sound clearer and louder and dims background noise so it is less distracting. All sounds will be more natural and comfortable. This product has in-the-ear and behind-the ear styles.
Max™ is a super powered hearing aid designed with determination to give those with severe or profound hearing loss what they need most. This product shifts far away speech sounds into the range where you can hear them, diminishes whistling, reduces loud sounds, and is especially useful for talking on the phone.
Phonak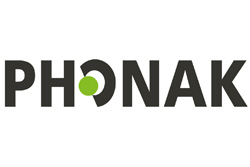 Phonak Hearing Aids are manufactured around the world. There are so many models, styles, and colors to choose from. A few to highlight include the Audeo Q for its discreet design, the Bolero Q for excellent performance, the Virto Q because it's virtually invisible, Naida Q for its life changing power for severe hearing loss, CROS for single-sided deafness, and the Sky Q for children. Phonak even has a hearing aid made especially for business, the Dynamic SoundField.
Siemens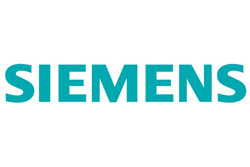 For over 130 years, Siemens has been leading the way for hearing instrument technology. Their vast inventory ensures a suitable product for any age and hearing loss level. This brand has behind-the-ear, in-the-ear, specially hearing instruments for kids, hearing protection products, pocket hearing instruments, wireless controls, and accessories. Just two of their many models include Pure™ and Motion™.
Rexton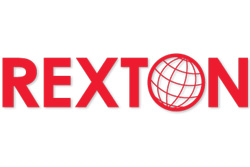 Rexton has been in business for over 50 years. The company works alongside hearing aid professionals to develop accessible and advanced hearing aids. The Joy 2 is robust, refined, and reliable; available in behind-the-ear and in-the-ear models. Accord 2 is very comfortable and convenient to wear, available in three in-the-ear and two behind-the-ear models. Finesse 2 is the luxury model as it has the most features. The Strata 2 is one of the few HD hearing aid models. Day has reliable technology and is great for going out during your daily activities. Arena, Onyx, and Charismo 2 are other great models that are sleek and discreet.